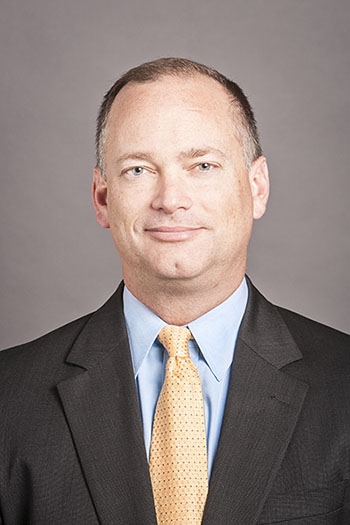 Peter M. Marino | President and Chief Executive Officer
Peter M. Marino started his tenure as President and Chief Executive Officer (CEO) at Neighborhood Health Plan of Rhode Island in September 2014. As CEO, he oversees all aspects of the health plan. Before joining Neighborhood, Mr. Marino was Director of the Rhode Island Office of Management and Budget. Previously, he was the Rhode Island Senate Fiscal Advisor, Director of Research and Policy for the Providence-based RDW Group, and Director of Policy and Municipal Affairs for the Rhode Island Public Expenditure Council (RIPEC). Mr. Marino also served as an Adjunct Lecturer in Public Policy at Brown University's Taubman Center for Public Policy and American Institutions. He holds a Bachelor's in Science degree from James Madison University and a Master's in Public Administration from Syracuse University's Maxwell School of Citizenship and Public Affairs. As a leader engaged in the community, he serves as chair of the board of directors for the Rhode Island Quality Institute, immediate past chair of the board for the Northern Rhode Island Chamber of Commerce and holds several board seats, including the Rhode Island Community Food Bank, RIPEC, AMICA and the Association for Community Affiliated Plans (ACAP). Mr. Marino is also chair of ACAP's Marketplace Policy Committee and is a strong advocate for Rhode Island Meals on Wheels, the YMCA of Greater Providence, and Rhode Island's federally-qualified community health centers.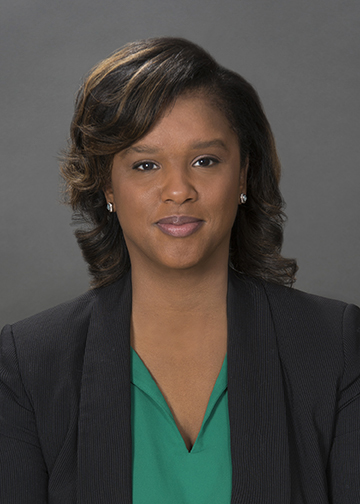 Melissa Husband | Chief of Staff
Melissa Husband is Chief of Staff to the CEO. Ms. Husband's career is centered on public service with experience in public policy, nonprofit management, effective leadership and public administration. She has experience in strategic planning; financial management; performance and project management; policy development and implementation; cyber security; loss mitigation and program evaluation. She has received various awards from the Women's Development Institute; YWCA of Rhode Island; Oasis International; NAACP Providence Chapter; and National Coalition of 100 Black Women RI Chapter. Prior to joining Neighborhood in 2021, Ms. Husband served as deputy secretary of state and director of administration appointed by Secretary of State Nellie Gorbea. In this role, she was a key leader in guiding work and operations of the Elections Division; Business Services Division; Rhode Island State Archives; Rhode Island State Library; Civics and Education Unit; Rhode Island Public Records Administration Unit; Administrative Rules Office; Public Information and Open Government Unit; and Finance and Personnel Division. Ms. Husband also previously served as Executive Director at the Community Action Partnership of Providence (CAPP) and has also held roles at Roger Williams University, Rhode Island Housing Mortgage and Finance Corporation, the Urban League of Rhode Island, and Tides Family Service. Ms. Husband received her undergraduate degree from Roger Williams University and holds a Master's degree from University of Rhode Island.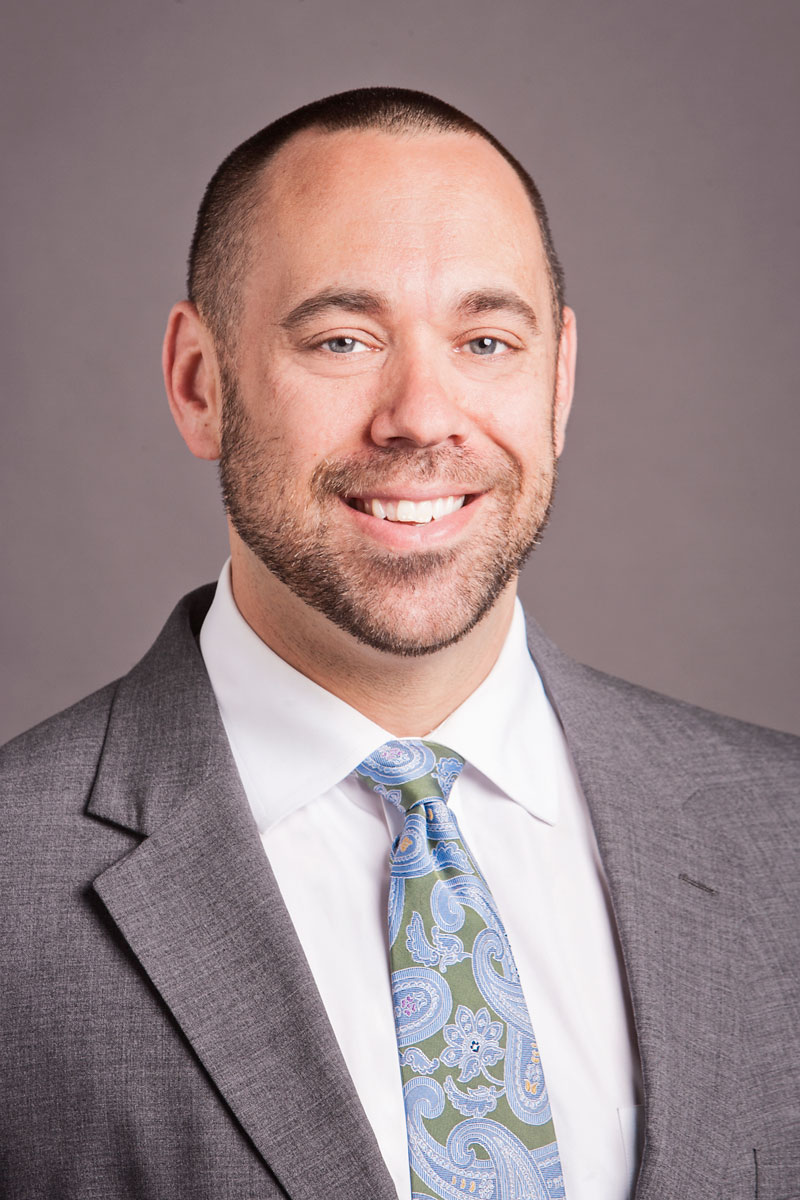 David Burnett | Chief Growth Officer
David Burnett is Neighborhood's Chief Growth Officer (CGO). Mr. Burnett oversees the company's three product lines: Medicaid, Medicare-Medicaid, and Commercial. He is also responsible for Neighborhood's strategic planning and business development, marketing and communications, and customer experience. Prior to his role as CGO, Mr. Burnett joined Neighborhood as its first-ever Chief of Staff in 2015. In that role, he worked closely with the CEO and senior leadership to support Neighborhood's mission by improving interdepartmental communications, measuring success, and ensuring accountability. In May 2017, Mr. Burnett assumed the role of acting Chief Operating Officer to oversee Neighborhood's operational areas including Provider Network Management, Member Services, and Claims. Prior to joining Neighborhood, he served as the Associate Director for Governmental and Public Affairs, and then as the Deputy Secretary, for the Rhode Island Executive Office of Health and Human Services. Additionally, he held government affairs-related positions with Tufts Health Plan (MA), the administration of Rhode Island Governor Donald Carcieri, and the Rhode Island Department of Health. Mr. Burnett holds a Bachelor of Science from the University of Rhode Island and a Master of Business Administration from Bryant University.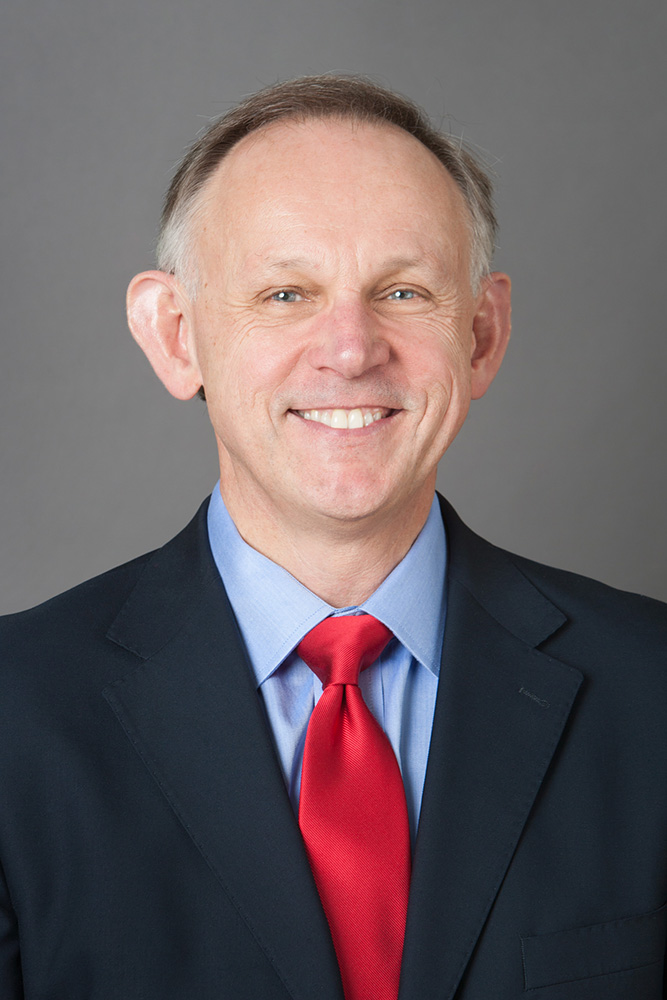 Douglas Byrd | Chief Administrative Officer, General Counsel
Doug Byrd is the General Counsel and Chief Administrative Officer (CAO) for Neighborhood and responsible for Legal, Compliance, Information Security, Enterprise Risk Management and Human Resources. Prior to joining Neighborhood in 2015, Mr. Byrd was General Counsel and Chief Compliance and Privacy Officer for Univita Health; Associate General Counsel at Blue Cross and Blue Shield of Rhode Island; Operations Counsel at Healthways; General Counsel for Axia Health Management, and General Counsel for American WholeHealth. Prior to his in-house experience, Mr. Byrd was a partner in the health care department of McDermott, Will & Emery, an international law firm, and with Sulloway & Hollis, a large regional New England law firm. Mr. Byrd is a member of the Rhode Island, Massachusetts and New Hampshire Bar Associations. Before practicing law, Mr. Byrd developed and operated medical practice networks in Massachusetts and Texas, and developed provider-sponsored managed care organizations throughout the United States. Mr. Byrd holds a Bachelor of Science, with honors, in Business and Economics from Frostburg State University in Maryland; a Master of Health Services Administration from The George Washington University, Washington, D.C.; and a law degree, with honors, from New England Law, Boston, Massachusetts.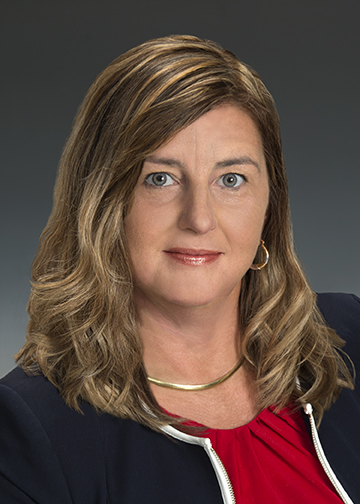 Michelle Sears | Chief Financial Officer, Senior Vice President
Michelle Sears is the Chief Financial Officer (CFO) for Neighborhood. In her role as CFO, Ms. Sears leads Risk Adjustment, Accounting and Budgeting, Provider Contracting, Actuarial Services and Internal Audit. She also oversees our health plan's financial close and audits, revenue recognition, budgeting, and financial analysis and serves as the finance contact for external entities, including the Rhode Island Executive Office of Health and Human Services and the Rhode Island Department of Business Regulation. Michelle brings more than 22 years of finance and accounting experience to her role leading the Finance Division. Before joining Neighborhood in 2020, she held several finance leadership positions at Health New England – a non-profit health plan in Massachusetts – during her 20-year tenure. As director of financial services, she was responsible for serving as the chief financial officer for Accountable Care Organization (ACO) Baystate Health Care Alliance, providing oversight of internal and external actuaries, Finance Optimization Committees, and line of business variance analytics; as well as crafting financial models to support the strategic planning and execution of the executive leadership team. Ms. Sears also held the position of interim chief financial officer at Health New England. Additionally, she shares her time and talent with the community, serving from 2017 through 2020 on the board of directors as well as the executive and finance committees for the Women's Fund of Western Massachusetts, which connects donors with the lives of local women and girls through strategic grant making and leadership development. Ms. Sears received a Bachelor of Science in business administration with a concentration in accounting from Westfield State College and a Master of Business Administration from Our Lady of the Elms College. She is a Certified Health Insurance Executive (CHIE).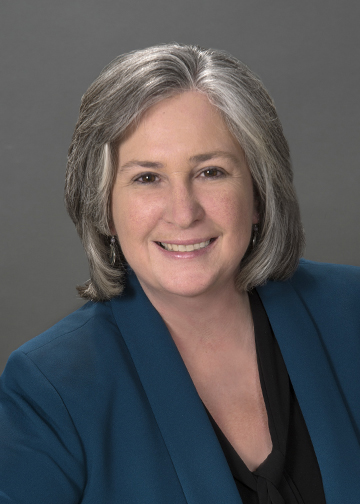 Karen Carlson | Chief Operating Officer
Karen Carlson is Chief Operating Officer of Neighborhood. Ms. Carlson has spent half her career in human services and half in healthcare—which makes her uniquely qualified and an exceptional fit for the Neighborhood team. As COO, she applies both of these lens to leading the Operations Division which includes oversight of Information Systems, Member and Provider Call Centers, Claims processing departments and Operations Support. With 20 years of involvement in building efficient and effective cross functional teams, she brings to Neighborhood deep experience in Medicare and Commercial health plans and is skilled in building a lean management culture to decrease manual processes and increase consistency in procedure performance. Prior to joining Neighborhood in 2021, Ms. Carlson served as managing director at Blue Cross and Blue Shield of Rhode Island and also held positions as business solutions architect leading large scale initiatives within Client Operations and manager of Technical and Business Analysis directing the research team in resolving medical and pharmacy benefit issues. Earlier in her career, Ms. Carlson advanced through direct care positions at the Walker Home and School and the YWCA of Northern Rhode Island before joining Family Service of Rhode Island. Ms. Carlson received her undergraduate degree from the University of Massachusetts and holds a Master's degree from Nova University. She has been Project Management Professional (PMP) certified since 2005.
Board of Directors
Chairwoman
Brenda Dowlatshahi
Chief Operating Officer, Tri-County Community Action Agency
Vice-Chairwoman
Alison Croke
President & Chief Executive Officer, Wood River Health Services
Treasurer
Merrill R. Thomas
President & Chief Executive Officer, Providence Community Health Center, Inc.
Secretary
Keith Oliveira
Executive Director, Rhode Island League of Charter Schools
Peter J. Bancroft, CPA
President & Chief Executive Officer, WellOne Primary Medical & Dental Care
Richard Besdine, M.D.
School of Public Health at Brown University
Center for Gerontology and Healthcare Research
Daniel Da Ponte, AIF®
Founder and Managing Principal of Axis Advisors, LLC and Axis Risk Management
Gary E. Furtado
President and Chief Executive Officer, Navigant Credit Union
Elena Nicolella
President and Chief Executive Officer, Rhode Island Health Center Association
William Hochstrasser-Walsh
Senior Vice President & Chief Operating Officer, Comprehensive Community Action Program
Jeanne LaChance
President & Chief Executive Officer, Thundermist Health Center
Raymond Lavoie
Executive Director, Blackstone Valley Community Health Care, Inc.
Peter M. Marino
President & Chief Executive Officer, Neighborhood Health Plan of Rhode Island
Patricia Martinez
Executive Director, Center for Family Support & Student Development
Lisa Ranglin
Vice President and Regulatory Compliance Program Manager, Citizens Bank
Pablo Rodriguez, MD
President & Chief Executive Officer, Women's Care
Dennis Roy
President & Chief Executive Officer, East Bay Community Action Program