Spring 2017
Since Neighborhood dual eligible members may change their coverage from UNITY to INTEGRITY MMP, or vice versa, understanding what impact this may have on submitting your claims will help minimize barriers on receiving timely processing.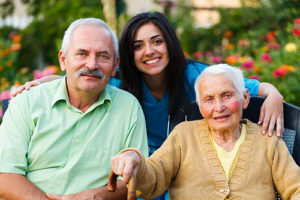 As a reminder, it is important to verify a patient's eligibility prior to each and every visit. Log on to  NaviNet® to check member eligibility to determine which product the services should be billed to.
All INTEGRITY MMP medical claims should be billed directly to Neighborhood. When submitting an electronic INTEGRITY claim, please be sure to use the correct Payor ID to avoid timely filing denials. The Payor ID for INTEGRITY products is: 96240.
All Medicare-covered services for UNITY members should be billed to CMS or the member's Medicare primary insurer. Medicaid-covered services for UNITY members should be sent to Neighborhood directly using the Payor ID: 05047.
Paper claims can be submitted to:
Neighborhood Health Plan of Rhode Island
P.O. Box 28259
Providence, RI 02908-3700
Please note that Behavioral Health claims should be filed directly with Beacon Health for consideration, while DMEnsions handles DME claims following the same process.
Our Member Services team can verify eligibility changes by calling 1-844-812-6896, Monday through Friday, 8 a.m. – 8 p.m.; Saturday 8 a.m. – noon.
For more information on claims processing, contact Neighborhood Provider Claims Services at 1-401-459-6080.