Fall 2020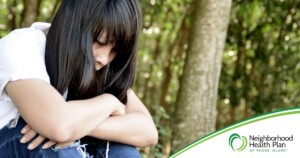 Depression has become an urgent concern with the enforced isolation and anxiety caused by the COVID-19 crisis.  Patients are experiencing symptoms such as intense fear of getting sick, anxiety about the health of family and friends, stress related to finances, and the loss of jobs and loved ones.  Now imagine how this is affecting our most vulnerable populations, the elderly and those with pre-existing conditions such as diabetes, heart conditions and behavioral health issues.  The fear, anxiety and lack of connectedness are even more intensified.  Quarantine has increased their social isolation and made it more difficult to get the help they need to remain healthy.
In many ways telemedicine has provided a vital link for patients during the crisis, and this can be a valuable tool for managing your patients' health.  However, sometimes finding the right questions to ask can be difficult.  Below are some suggested questions, as well as resources, regarding how to discuss depression with your patients:
Tell me how this crisis has impacted your day to day life?
How much time do you spend watching the news and being on the internet?
Have you noticed changes in your eating or drinking?
Are you keeping in contact with your family and friends?
Are you getting out for fresh air and exercise?
During these unprecedented times it is important to continue to monitor your patients for medication adherence* and to support them in finding additional resources.   Additionally, patients can be encouraged to engage in regular social activity, within the confines of COVID-19 regulations.
*On-going discussions and routine follow up visits with your patients helps them to improve their quality of life and helps your practice achieve higher quality measure scores.  For more information about the Antidepressant Medication Management HEDIS measure go to:  https://www.ncqa.org/hedis/measures/antidepressant-medication-management/
Resources:
To request coordination of care and referrals for your patients, go to liveandworkwell.com  (use access code "clinician.")
or call:
Medicaid: 401-443-5997
INTEGRITY (MMP): 401-443-5995
Exchange: 833-470-0578